Mini Medics - First aid lessons for KS2
Our KS2 children have begun a course learning the basics of first-aid.
Lesson one taught them the children to:
Ring the correct emergency numbers.
What details they would be asked from an operator.
To look for dangers (DR ABC)
How to check for response. (DR ABC)
How to check a patients airway (DR ABC)
Finally, how to correctly check a patient's breathing. (DR ABC)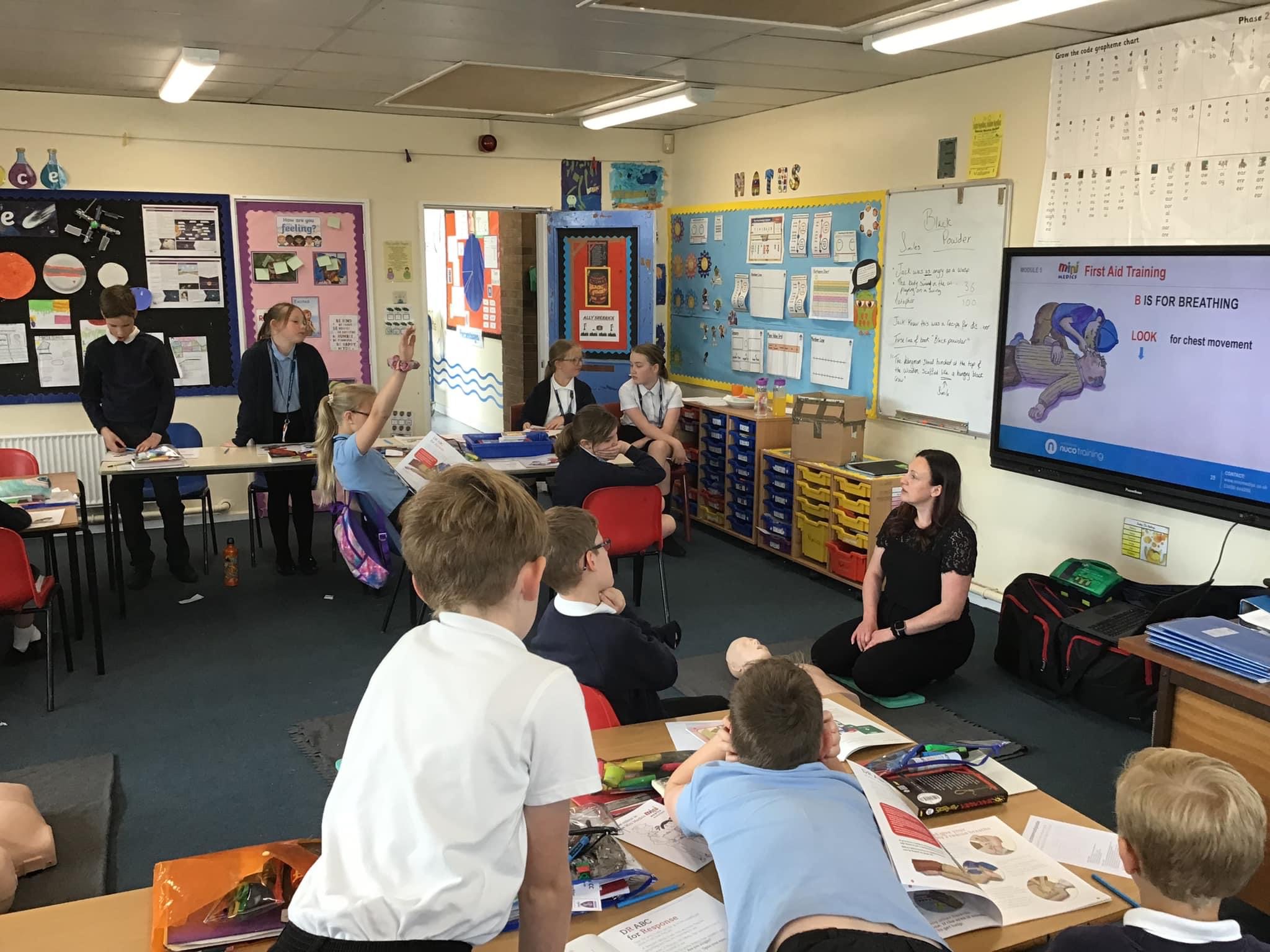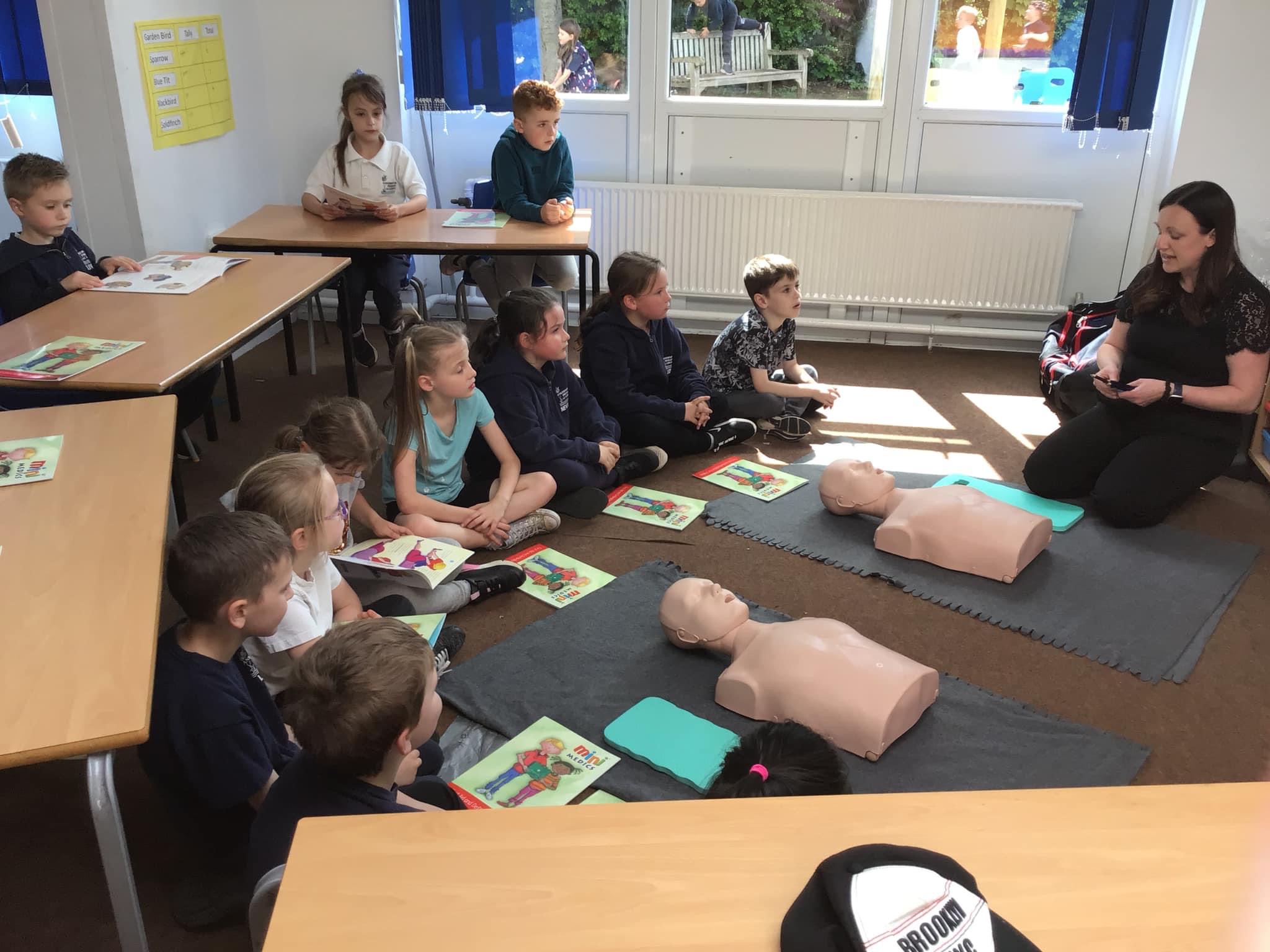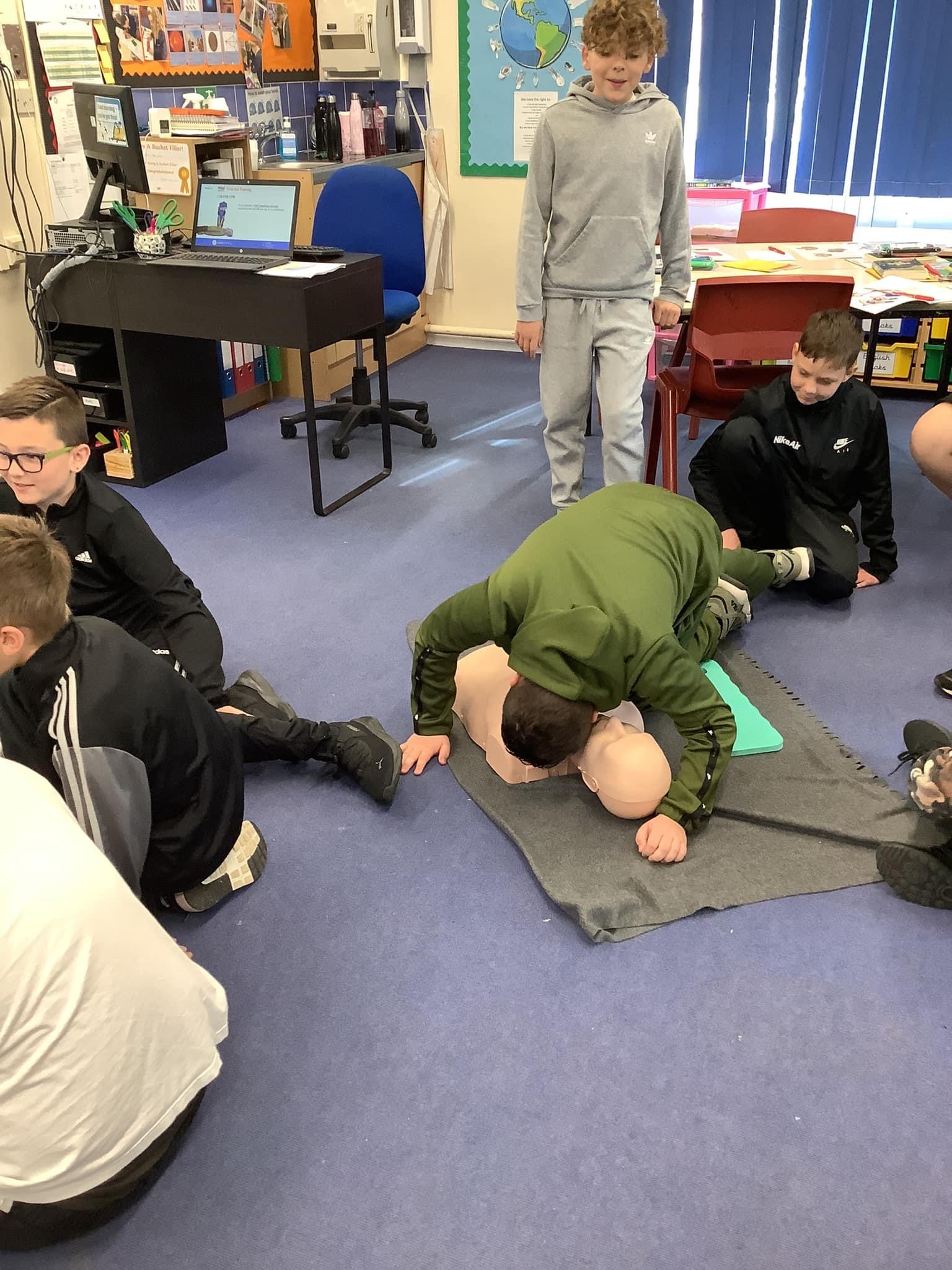 Lesson two included:
Giving CPR to a patient.
How to correctly use defibrillators.