Science Day
We celebrated National Science Day by hosting a whole school Science Day. Each Year group had experiments to get involved with and complete.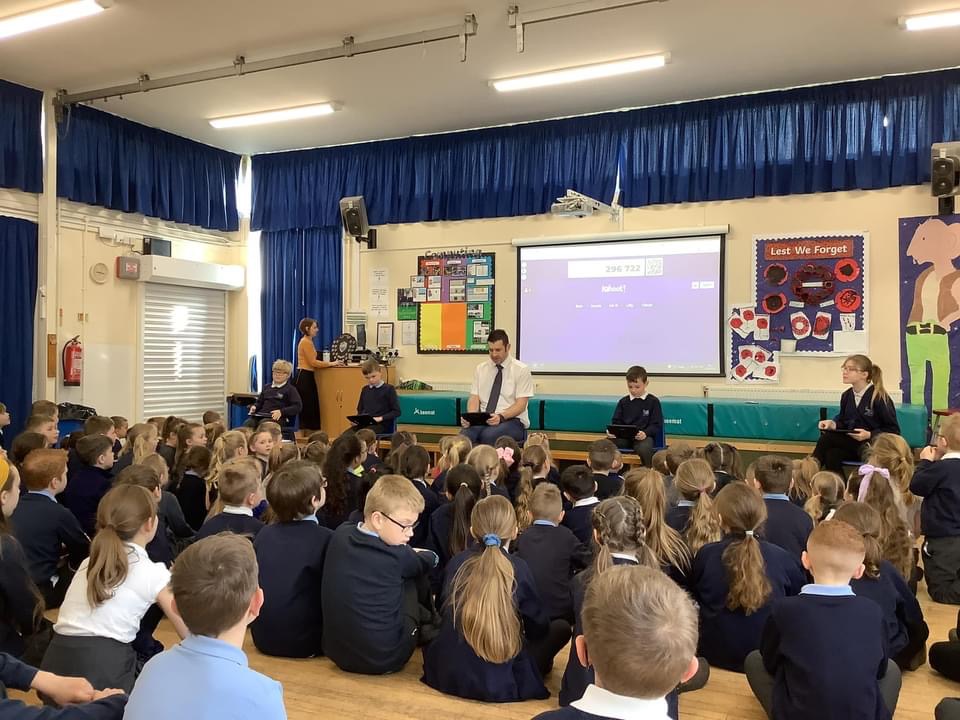 To launch Science Day, we started with Mrs Porter hosting a Science quiz, which saw Mr Russell compete against four children. Much to the disappointment of Ankermoor, Mr Russell showed his Scientific knowledge and won the quiz. His reward... To be part of an experiment Mrs Porter would show to the school. All the children would agree, the experiment was a success and Mr Russell certainly had a splash.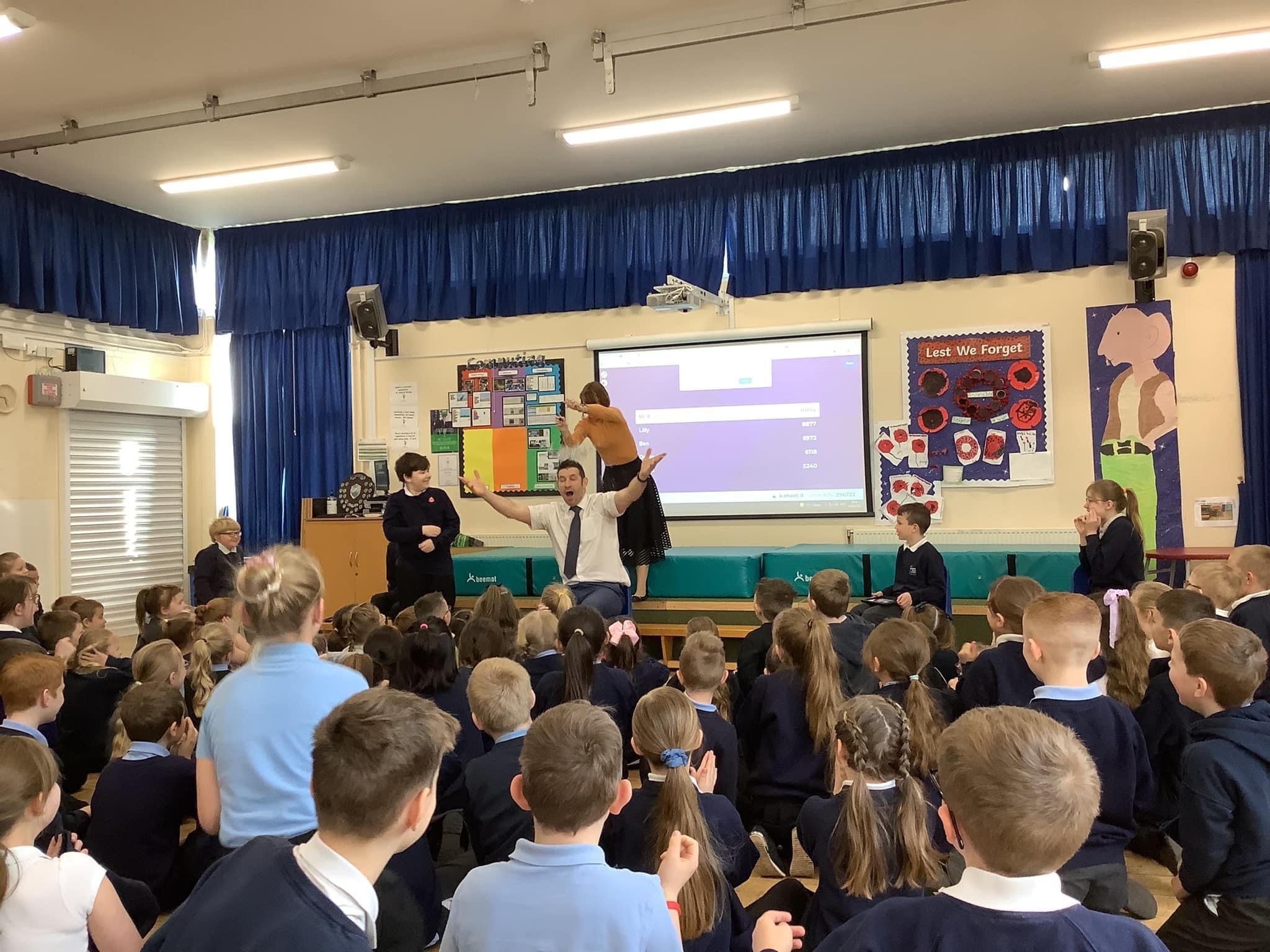 We continue the day, the classes then completed research based upon a chosen scientist and also completed their experiments.
To end the day, we played The Masked Scientist. Each class had conducted research based upon clues given by other year groups to help them try and discover everyone's Masked Scientist